Based near Rochdale, Manchester, I create attractive and affordable websites for small businesses, self-employed individuals, artists and community groups.
Website design using the powerful and flexible 'WordPress' framework, there is no end to the possibilities and features available.
I offer a friendly, responsive and creative engagement with you and your project and will speak in plain English. I value clarity, commitment and customer satisfaction.
A website is a personal thing and needs to express your values and concerns and appeal to who you want to communicate with. It is an opportunity for you to clarify and develop your message/brand and I will help you with this.
Alternatively, you may just want me to just 'get on with it' with minimal interaction – this is also fine with me!
The power of WordPress
Wordpress is the power behind one in every 6 websites – it's versatile, affordable with a large community of creatives continually developing it's possibilities.
Update your own site
Wordpress enables the site-owner to manage the content themselves, adding posts, photos, changing text etc. I will set you up for this or, if you like, can update your site for you.

Fully Responsive
As more people use their tablets and phones to look at the internet, it is vital that your website looks great no matter what screen size is being used. I insist on this!

Need hosting?
If required, I can offer competitive hosting on a UK-based servers with a highly-regarded company. No over-worked U.S. servers for you! I want your site to load quickly.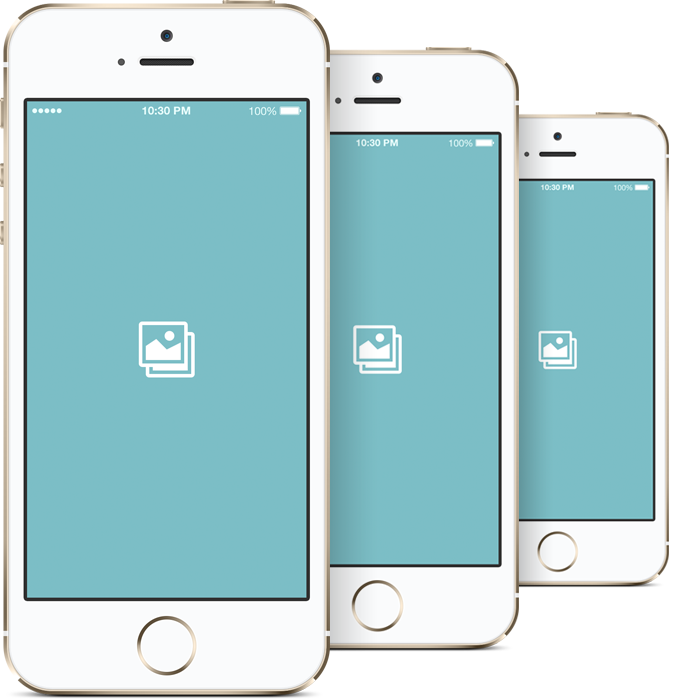 Responsive Website Design
These days an ever-increasing number of people use their smart phones or tablets to view websites, so your website needs to play nice with these devices. I am very keen on this and consider it essential. Luckily it shouldn't compromise an elegant, attractive design.
Desktop

100%

100%

Tablet

100%

100%

Smart-phone

100%

100%
Who do you want to reach?

90%

90%

Is my information clear?

95%

95%

Would you linger on this site?

90%

90%
do you use the internet much yourself? if not, it may be helpful to involve the help of a friend to advise you
do you know (more or less) what you want? if not, have a browse on the web at competitors or other comparable websites
what do you like or not like about particular websites?
are you more interested in the look of a site or the ease of finding your way around?
do you use social media like Facebook or Twitter? do you want your site to incorporate these?
do you have a selection of photographs that do justice to you and your work?
do you have testimonials or reviews that can foster confidence in potential clients?
do you already have a 'brand' or style that needs incorporating?
would some video be helpful, whether it's you talking to camera or seeing you in action...?
any other considerations for your website?
Do you blog?
Google likes fresh content on websites, so to keep your site competitive in search engines it can be helpful to regularly add a new post - it doesn't have to be work of genius!
Do you use social media?
Facebook and Twitter are massive these days so a web presence on these sites is worthwhile. Connecting your site to Facebook pages, or Twitter accounts help boost your profile.
Need video?
It is not essential to have video on your site but people are lazy when it comes to reading a lot of text so it is worth considering whether a short introductory video would help.
Got good images?
Really good images are so important on a webpage but not necessarily easy to capture. Some clients decide to employ a professional to present themselves at best.
Pricing your website
I do my best to be affordable whilst recognising there is a fair amount of work and expertise that goes into website creation. At the outset we will discuss your requirements and I will get back to you in writing with a detailed quote.
What do you need?
Is it basically a business card on the web, or is there more you want to say or more that you want it to do? As a guide, I can provide you with a fully-functioning website for £495 (no VAT). 50% of this is required as deposit at the start of our journey together.
Do you already own a domain name?
Your unique domain name may be something you already own - if not, you could try seeing what is available here : the most common are .com, .co.uk, .org and .net but it's up to you. I recommend you buying your domain name yourself so you have complete control over it's future.
Do you need hosting for your website?
I can offer fast-loading web-hosting (on UK-based servers) for £80/year (£60/year for non-profits) and that includes regular security updates on the site.
Updating the content
This can be done by me for a reasonable cost or by yourself if you feel confident: I can set you up so that you can't trash the site by mistake! Keeping the content changing helps your google ranking.
Affordable
Everyone appreciates value for money and that is what you will get from me. A good website is an essential investment these days - if you not on the web, you are nowhere!
Accessible
I try to make websites as accessible as possible so that those, for example, with limited eyesight can still use them. If not, you have a public building with no wheelchair access!
Responsive
Many people browse the internet on mobile devices so I will only create websites that work well on such devices. This should not compromise the elegance of the design.
Clear Communication
Security is something I take very seriously and will make sure your site has sufficient protection from malware, spammers etc. Wordpress has many security features.
Contact Information
I am very responsive to email but feel free to ring or text and I will get back to you asap. Thanks
Working with Ajay was very straight-forward and I was pleased with the end product. He showed me how to add events so I am glad to not need to mither or pay for such updates.
I can recommend him wholeheartedly to set up a site, administer it and improve any website he works on. Very lucky to have him helping me with my business.
Needing a combination of info, visual and sonic media on my website to showcase my work, I was very pleased with the creative solutions AJ suggested. Recommended.
Thank you for your patience, resourcefulness and humour.
For my web site I wanted style with simplicity. Ajay has come up with exactly the right balance and I am delighted with the final results. Very affordable too.